Welcome to home of Bailgate Books Ltd
By buying directly from us here at the Bailgate Books website, you make a saving on the total price in comparison with our books bought through other bookselling sites.


Please email us if you would like an additional discount on purchase of multiple items, we can sometimes make a reduction in shipping costs.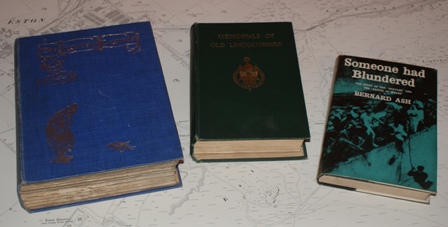 Please note that during the Covid19 crisis postal/shipping service times are sometimes subject to delay. Please contract us for a quote if you wish for a fully-tracked service.


Buyers from EU countries need to be aware that purchases will attract import VAT and handling fees at the appropriate rate for their country.  If you are located in the EU and intending ordering an item of €150.00 or less we suggest that you purchase from us through abebooks or biblio websites.  If you are in the EU and your item costs more than €150, please contact us to discuss rates and options to minimise your costs before placing your order.
Bailgate Books Ltd is located and operates from Mattersey in north Nottinghamshire. We are an on-line book selling business, during the current Covid19 crisis we are unable to welcome visitors in person but welcome queries either by phone or email
* 
Please search or browse our inventory of hard to find, out of print, used, and rare books. If you can't find what you want on our inventory please fill out our off-line search form and we will search our off-line inventory.
* 
At Bailgate Books we also sell our home-produced English honey.  Please visit our "Bees and Honey" page and contact us with any queries or orders.